Products
---
We hold more than 400 tons of core oilfield material grades in bar form, all pre-qualified and certified to the majority of the standard oilfield specifications. All lots are traceable to the original mill manufacturer source. We have immediate access to a further 1400 tons of stock held at our parent company in the UK. Bar stock material is housed in our purposed built 13,500 sq ft distribution facility, and having this material readily available enables customers to reduce their own inventory costs. With scheduled deliveries for bar and cut pieces, we are able to meet the needs of our customers' machine shop manufacturing deadlines. In addition, we are able to reprocess materials through heat treatment to non-standard specification defined by our customers, and utilizing key assets within the Special Steel Group we provide tailored material solutions to meet our customers' needs and requirements.
---
Forged products
By utilizing hot work processing facilities at SQA Ltd and at local sub-contractors, we are able to manufacture forged products and shapes via open die hammer and press forging and ring rolling methods.
We control and witness hot working processes through manufacturing procedures and on-site metallographic observation to ensure that the final product meets the customer's specific requirements.
Our product range includes rings, blocks, blanks, boss forging and thermowells, and products can be supplied either "black" un-machined, semi-finished or finished.
We process sizes ranging from 4" to 40" outer diameter, and can handle weights from 8lb to 9,300lb.
Near net shape manufacture
We are challenged every day to find process solutions to deliver time and cost savings, without impacting on product quality. Our expertise in providing those solutions comes from years of technical and manufacturing experience.
General industrial engineering machining allowances applied to drawings are typically appropriate to carbon and alloy steel grades. Often, these are excessive for nickel-based alloys, thereby leading to significant and costly material wastage.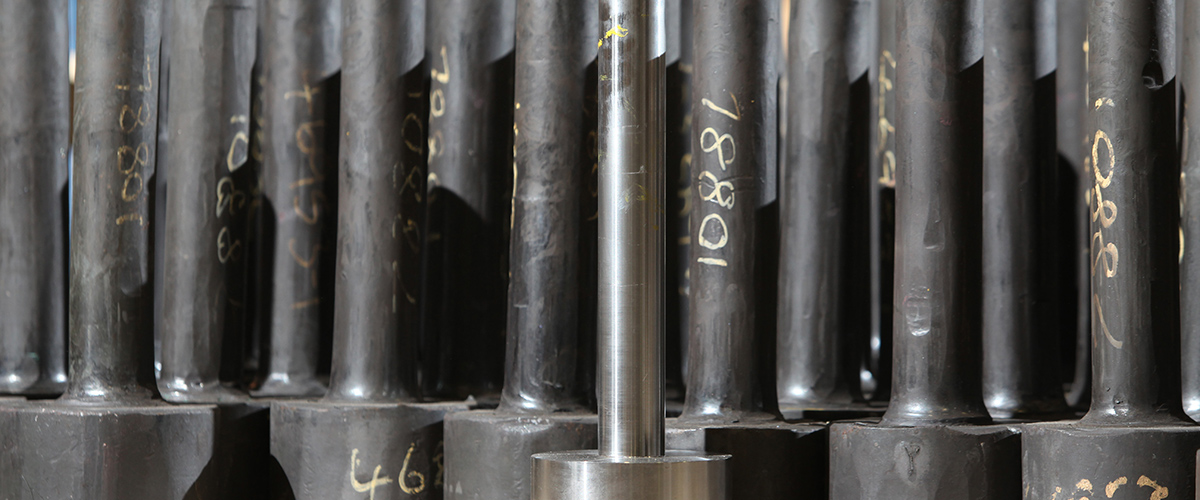 Starting with the product – be it a basic sketch or final technical drawing - we reverse engineer the process through forging, heat treatment and machining to identify the most cost effective process route.
The starting weight of material is a critical to the overall final product costs, especially for nickel-based alloys. Minimizing the final machining allowance during the forging operation will generate a cost benefit.
This benefit can be extended since providing a component that is closer to the finished product dimension can save the customer both time and costs on their own in-house CNC operations.